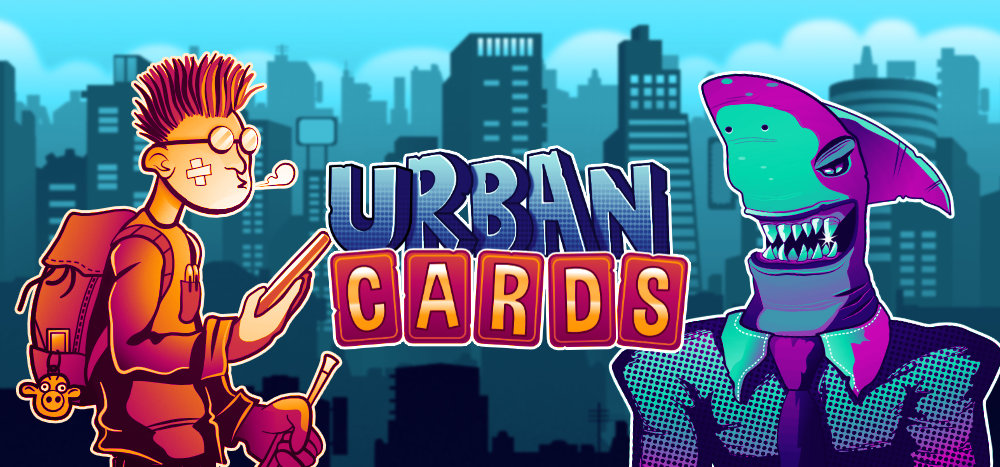 Urban Cards
[Includes a steam key when available]

The game
Urban Cards is a business deck building, strategy card battler, with a Roguelike infuse. Your goal is to build a deck with Businesses, Workers, and Henchmen to make money, and undermine your competitors as you work your way through the campaign.
After being in development for more than 3 years (4 years of ruminating the idea) we can finally release this stable and polished First Access and ask for your support. We really want to let people play and get involved from the beginning. We believe that listening to your feedback and iterating with you openly, will improve the game and will create a better experience.

Features
3 Classes; Akibara and Oper, with 3 starter decks each.
1 Randomly generated deck
Build your deck and define your play style as you follow the Campaign path.
Procedurally generated Campaign
Over 62 cards and 4 different card types: BIZ, Workers, Henchmen, Actions and Objects
Over 16 Items to collect
Two victory conditions: Make money faster than your opponent or make them go bankrupt by burying them in debt
More than 16 enemies
Life system.
Debt permadeath
Trading card system
Events stages with many surprises
The Story
The game is set in Hues City, a parody of our society and economy, with colorful cards, different classes and playing styles. The two decks available now are Akibara, the up and coming, trading in intangibles and information. And Oper, the established powers of banking and speculation.

Pick your neighborhood, define your style, sabotage the competition, and start a stellar career from the ground up!

What's coming
More content: events, cards and objects
1 extra neigbourhood or class with many brand new cards
One extra campaign year
Comments
Log in with itch.io to leave a comment.
Is the Title Menu Discord link working
So if I grab it on itch.io, will I also get the Stem key when it launches there?
It's safe to say I've never seen a card game quite like this! Brilliant! Love the art style (the card effects are mint) and concept you have going on. Can't wait to play it.

I'd be honoured to have you guest on our podcast to promote and talk about the game sometime!

Thanks so much for the kind words! I'll be in touch!
feel free to send us a message on twitter @nerdssippodcast or an email nerdssip@gmail.com whenever you'd like!
This looks really cool! Will you be doing a Linux build?
Hi Liam and thanks! We would really like to port to other platforms and OS, but for now we are focusing our efforts on polishing the windows version.